What are the main trends of the LegalTech in 2022?
It's the beginning of 2022, and while like all new years it marks a new beginning, the world is still facing a pandemic of great proportions.
Law firms, accounting firms and other legal organisations are looking to adapt to this "new normal" that is more rapidly changing the major trends already underway in the organisation and digitalisation of work.
The new technologies in the field of law are, however, above all a boon for this field of activity. They allow legal and accounting professionals to distinguish between high value-added services that cannot be automated today and lower value-added services that are essential for the qualitative execution of their missions, which can be automated in order to devote more time to the missions that really help clients.
But what are the major trends to be expected in the legaltech market for 2022? How will these technologies transform the organization of legal and accounting practice? That's what we'll look at in this article:
1. The rise of intelligent documents
The creation and rollout of intelligent documents is one of the hottest trends in legaltech solutions in the legal sector.
Intelligent documents allow you to save a lot of time on the follow-up of the file, the retrieval of the final documents, the grouped generation of complementary documents that require consistency between them. You need to configure them upstream and add specific conditions that will be checked and validated automatically in order to move on to the next step in your workflow. The specific conditions that define these cases can be added to the workflow at the time of its creation. You can also add conditions to an existing workflow to enhance it.
Smart documents can be built simply, without code, and can be fully customized to your needs with a solution like ALF.
This can save up to 90% of your contract drafting time, reduce the risk of errors and improve the overall organization of your firm.-
You may also be interested in this article: 5 ways to enhance your productivity with legaltech
2. Business process automation through the creation of automated workflows
A workflow can be defined as a representation in the form of a flow of all the operations to be carried out to accomplish tasks or activities grouped together in a single business process.
Therefore, a workflow is used to describe all the actions and tasks to be distributed among the different actors of a process, to define the participants, the deadlines, the validation modes and to provide each actor with the information necessary to perform his task.
With the emergence of new technologies, workflows can automate a large number of administrative and/or time-consuming tasks in order to increase productivity. This is known as legal automation of workflows.
Legal workflow automation uses processes in which technology is used to facilitate, structure and streamline the execution of tasks. As with intelligent files, the main benefits of automated workflows are:
saving time for lawyers and other legal and accounting professionals
reducing human error
Improving the efficiency of the firm or the department as a whole.
Learn more about business process automation
3. Remote Working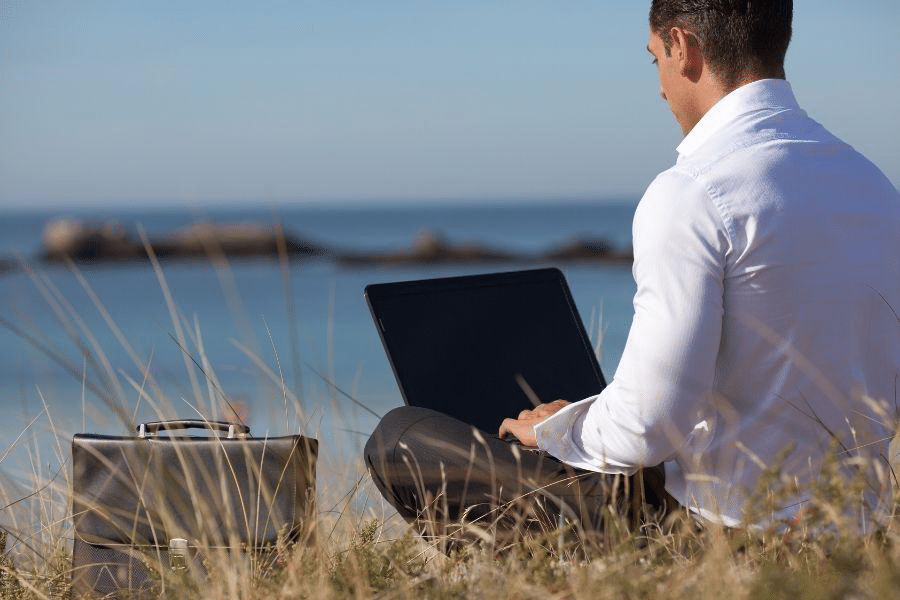 It wasn't in everyone's habits before the pandemic, but remote work has accelerated sharply in 2020 and 2021 and will continue to grow in 2022.
The number of days worked from home in December 2020 is very high, averaging 3.6 days, up from 1.6 days at the end of 2019. And 86% of those working from home want to continue doing so (Annual Remote Work Barometer 2021).
This naturally leads to a new form of work organization and an increased digitalization of the structure of law firms and legal departments.
For example, remote working requires the use of video conferencing tools, online project management and makes cloud-based infrastructures even more useful.
Moreover, it is very easy to perform a set of administrative tasks while telecommuting, especially thanks to the development of community tools that facilitate the follow-up of files with dashboards, reports, information on the progress of the files… directly integrated.
The field of law is no exception to this trend, quite the contrary. There is no doubt that the adoption of these tools for law firms, accountants and other legal departments will continue to grow in the years to come.
Learn more about the digitization of law and accounting firms
4. The development of no-code
Lawyers, accountants, jurists… are not necessarily experts in new technologies and are not developers. For these new technologies to be useful and used by the greatest number of people, they must be easily integrated into legal organizations and be simple to use.
No code is an approach to software and application development that requires little or no programming skills.
Thus, the no code approach dissociates programming languages and syntax from logic, and instead takes a visual approach to software development to make it much easiWhat are the major trends to follow in the legaltech market in 2022 to create, integrate, and use applications that would have previously required programming and code knowledge.
For "low code", the principle remains the same while requiring very little programming skills.
For example, ALF allows you to integrate automated legal workflows into your organization without technical knowledge, while customizing them to your needs.
No code is booming in many fields of activity and is also developing at high speed in many services offered to legal professionals.
This trend will accelerate all of the technologies discussed in this article. Lawyers, chartered accountants and other legal professionals could indeed perceive the technical aspect of the tools as a brake that has no reason to be today.
5. Better collaboration between clients and law firms or accountants
The ability to facilitate seamless collaboration and communication between your firm and your clients is a necessary skill to remain competitive in the increasingly digital legal landscape. While the concept of client collaboration tools is not new, the processes, capabilities and breadth of functionality offered by these tools have evolved considerably. The new generations of what are commonly referred to as "client portals" are no longer limited to file sharing and simpler communication. Beyond that, these portals now enable real-time collaboration, much more efficient project management, automated business intelligence reports…
Thomas Malone, an organizational theorist at MIT, has written that "some of the most important future innovations will come not from new technologies but from new forms of collaboration."
But that's not all. In addition to providing greater transparency between legal professionals and clients and facilitating collaboration and communication between the two parties, new ways of using client portals have the side effect of modernizing and improving the client experience through smart, personalized intake forms and secure, integrated collaborative workspaces.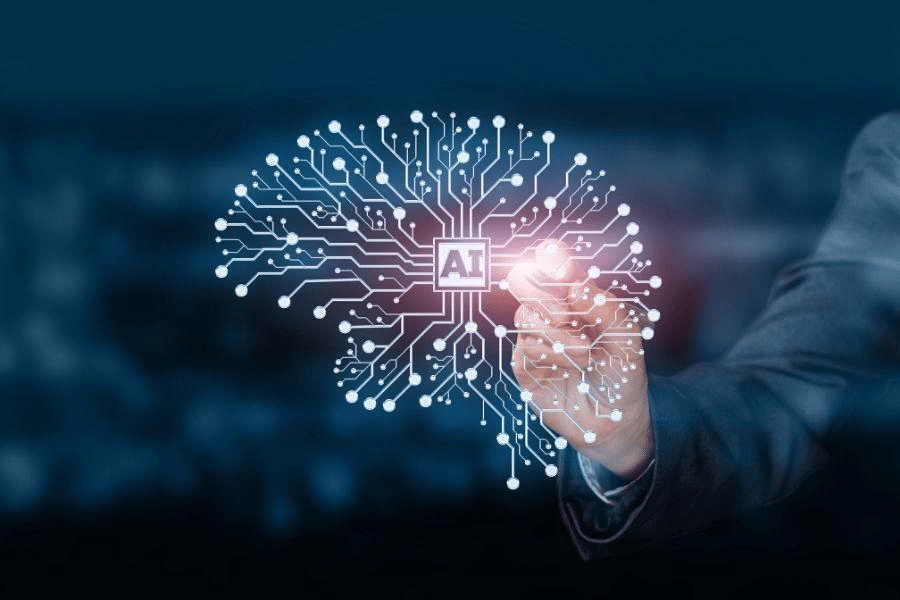 Artificial intelligence is developing and evolving in almost every industry and will disrupt almost every profession in the coming years.
While some professions welcome change and innovation, others are concerned about what artificial intelligence could mean for their future. Legal and financial professionals probably fall somewhere in between.
Nevertheless, legal professionals have no choice but to recognize that new technologies are changing the way they work and the information they have access to.
Artificial intelligence is still in its infancy, but for the so-called "intellectual" professions, the arrival of quantum computers promises major transformations in areas that were previously reserved for human analysis.
If, at first, artificial intelligence will be used to improve the technologies we mentioned before, and thus further improve the productivity of legal professions, the changes it will bring will be more radical in the medium/long term.
The dawn of artificial intelligence will probably be able to provide a great deal of legal information that is currently unavailable to the non-lawyer through the simple use of a chatbot in the years to come. Or, some software is already trying to measure the percentage of chances of winning a lawsuit and the potential gains in terms of damages. And this is just the beginning…
In 2022, legal departments, law firms, and accounting firms will carry out major digital transformation projects and turn to these solutions to solve a wide range of problems and gain productivity.
The most innovative and simple technology for firms to deploy today is in the area of automated workflows. In addition to the direct productivity gains they bring, their integration within a firm will help clarify the tasks performed within teams.
Some workflows cannot yet be automated. But the more artificial intelligence is developed, the fewer they will be.
Lawyers will not work tomorrow as they do today. One thing is certain, these new technologies must not be ignored or we will fall seriously behind our competitors.
Our world is changing at a rapid pace. So buckle up and get ready for an exciting new year!
Lawyer for 20 years with international law firms and worldwide companies (Canal+, PwC legal, Nomos, Amazon) I had experienced this observation from the inside: too much useful time wasted to regularly monitor on recurring tasks and time-consuming linked to files, with low added value.
It is to respond to this critical problem that Alf, the first platform for the automation of legal files, was designed and developed.
Customizable, collaborative and accessible in all languages, Alf is also part of a GreenTech approach that encourages responsible innovation by reducing your carbon emissions.

Sabine Zylberbogen
Registered lawyer and Founder