Your LegalTech, easy as child's game
Compose your platform in a blink
Propose any of your legal services online
Automate each steps of your legal dossiers with more than 50 dedicated features of legal automation
Customize your workspace (logo, identity, document templates etc…) in our legal software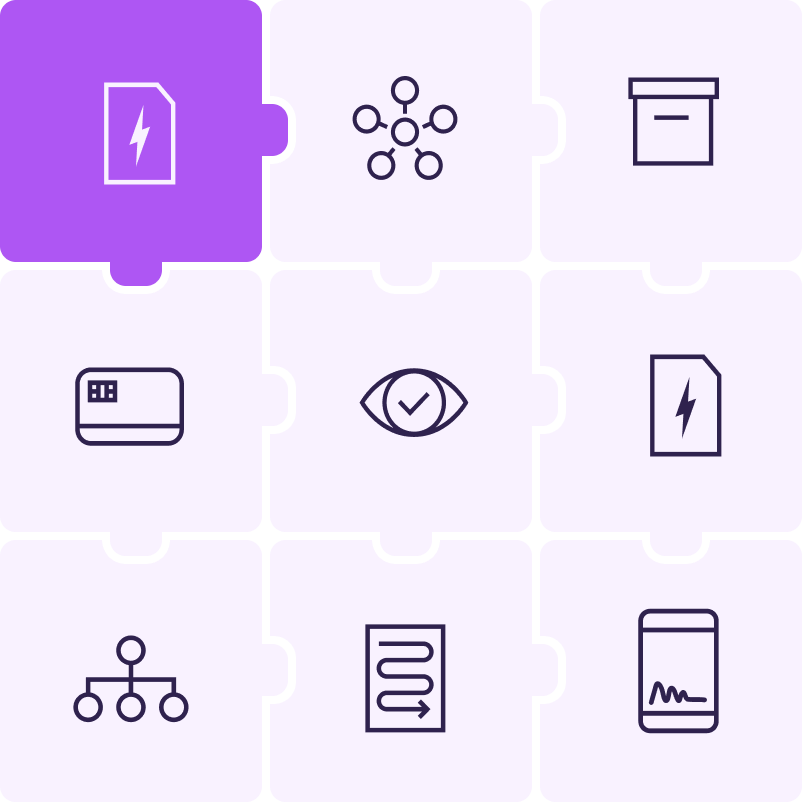 The best of LegalTech tools
One place for your favorite tools
Centralize all your legal services (KYC/KYB, electronic signature, registered letters, payment…)
Integrate your partners (banks, insurance, formalists, lawyers…)
Secure your data (store on your prefered servers/cloud, electronic safe…)
Access public information in real time (INSEE, BODACC, INPI)
Communicate easily (chat, emails, Teams, Slack…)
You need anything else? Alf connects to any API's (on demand)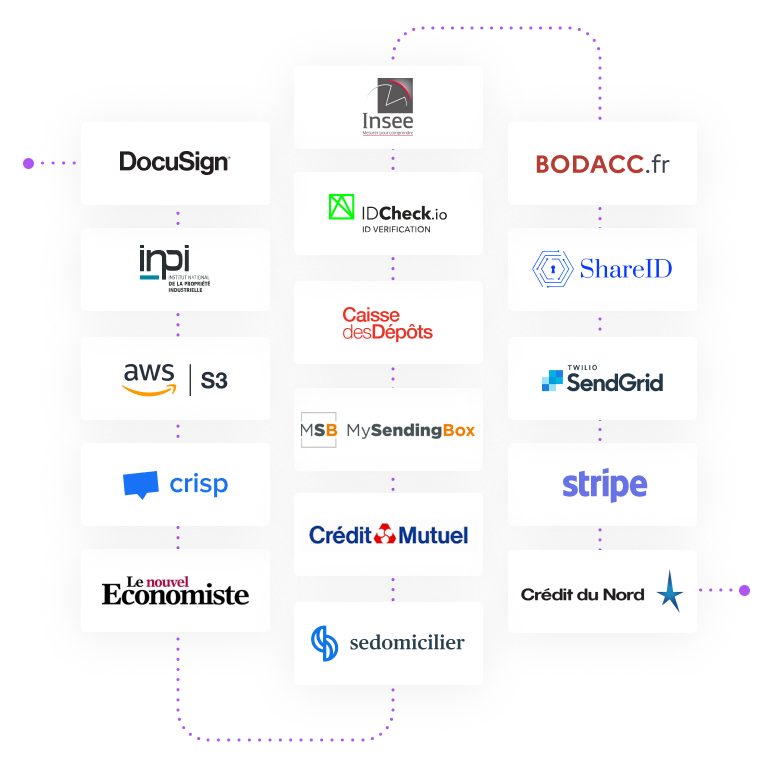 360 vision of projet's monitoring
Manage your legal projects
from A to Z
Manage your dossiers from the legal resquest to filing and archiving
Follow progress through your dynamic dashboard
Stay informed in real time and update your clients and partners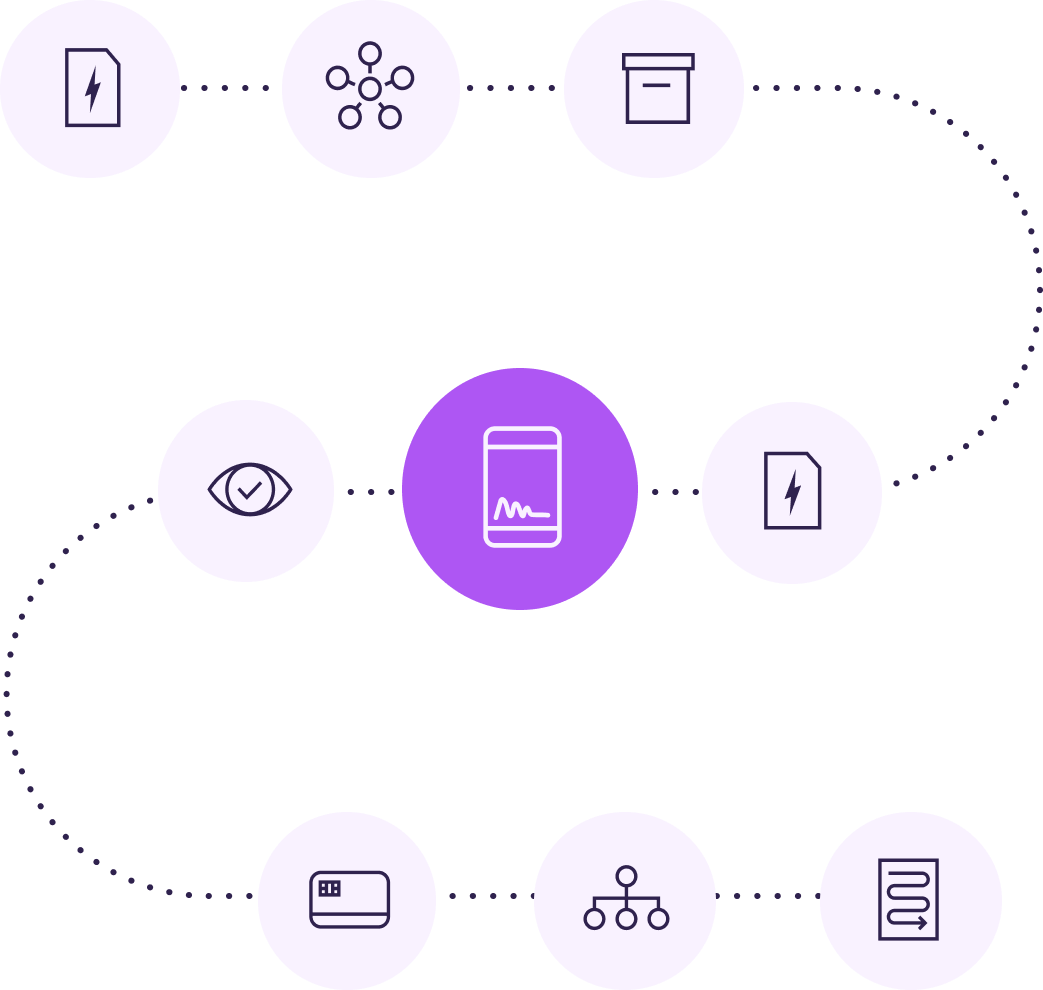 Build a team of rock stars
Propose the best of innovation to your team
Share your workspace through a single, intuitive interface
Decide on tasks and roles in your dashboard
Monitor workload and team progress
Dedicate more time for business development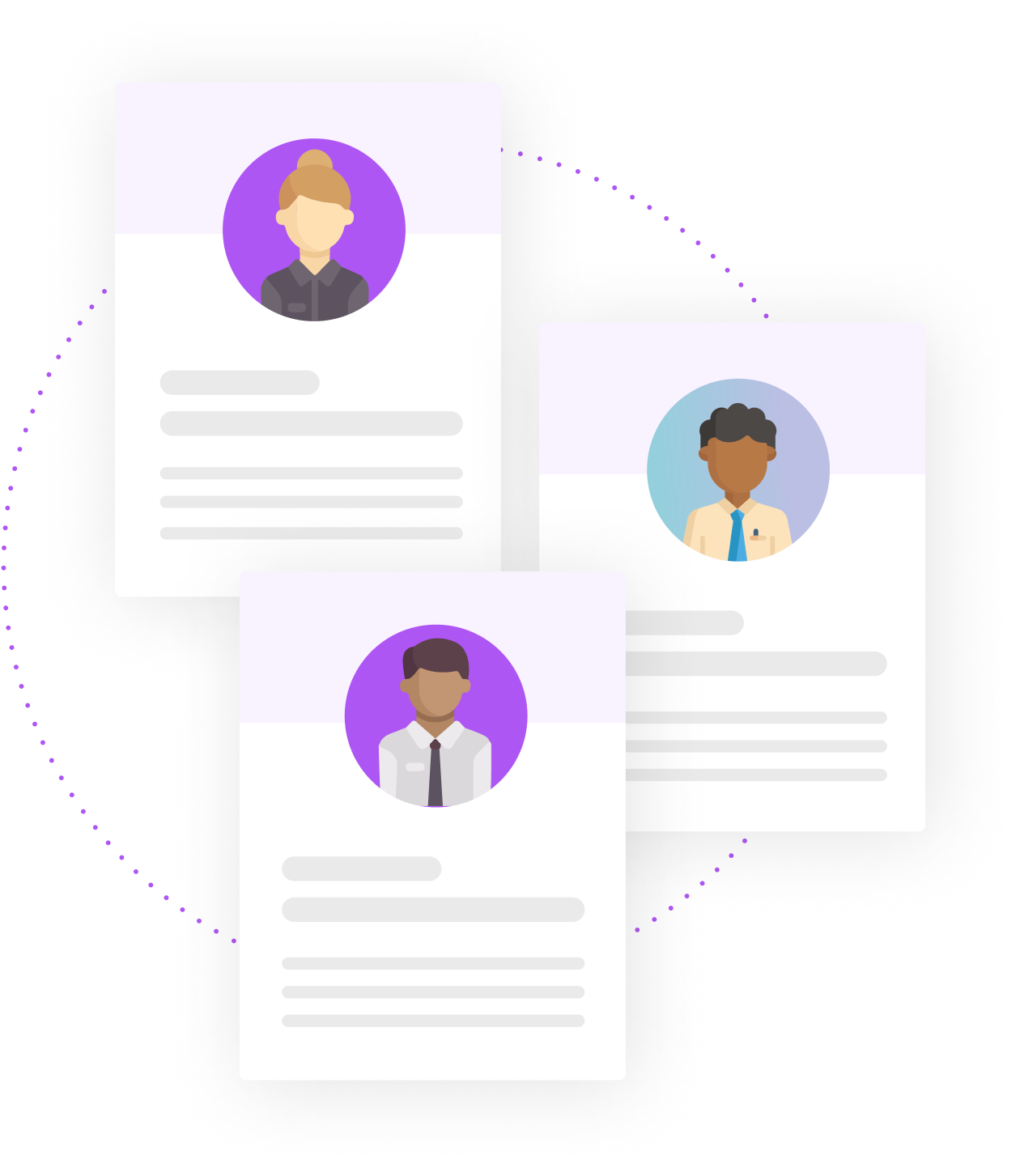 Focus on your business efficiency
Drive your business to the next level
Adjust your strategy according to your progress
Improve your productivity with automation
Measure your profitability on a daily basis
Involve your team in a performance mindset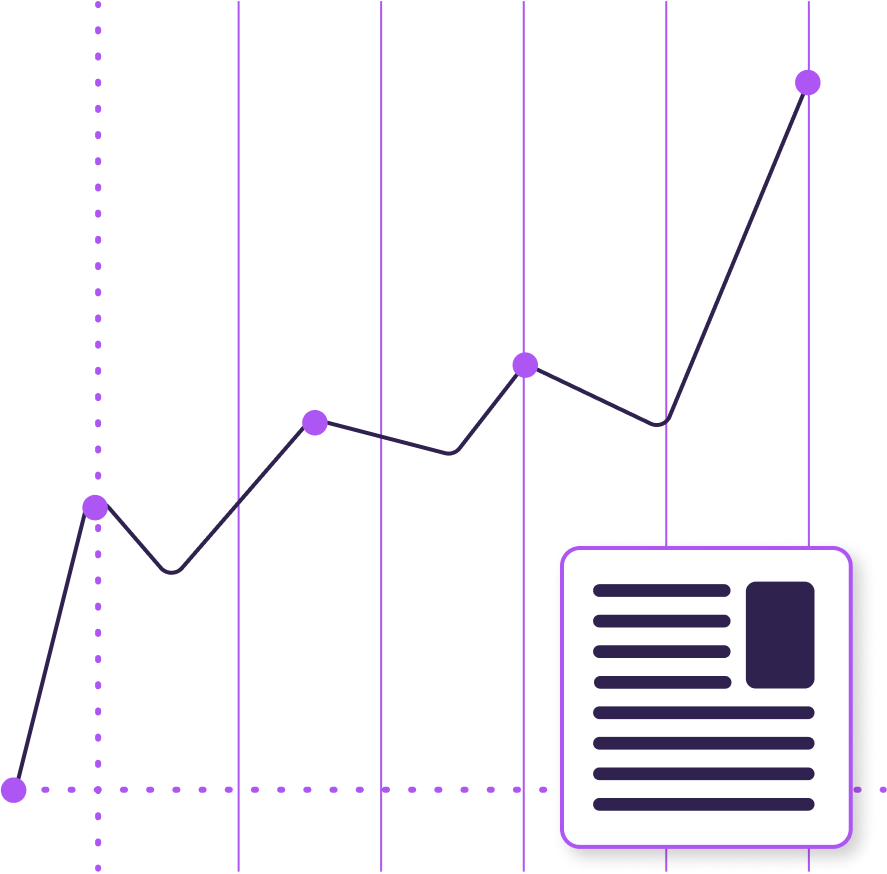 Say goodbye to your daily irritants
and save time every day
No more IT cost
Control your IT costs
With Alf, you have a connected, intuitive and ergonomic platform designed specifically for legal tasks. You don't need any IT knowledge or training on the platform.
No more "work about work"
No more searching into endless list of documents
Alf allows you to determine automatically - and only once - the useful documents according to your client's situation. Save time for you and your clients.
Don't waste time checking the same information several times
Instead of navigating between your screens/papers to check known information entered several times in several media, Alf connects you to useful legal databases, allows you to validate them in one click.
Eliminate multiple screens
Centralize information on a single screen and access it automatically. Alf connects you to relevant legal databases and the latest useful digital tools.
No more communication blockers
Improve transparency and communication
To respond to the imprecision of verbal or written exchanges on procedures, deadlines, conditions, poorly named and scattered documents, Alf offers you instantaneous information sharing and secure document centralization.
Reduce follow-up calls or reminder emails
The procedure is shared with a clear progress chart, reminders and exchanges are centralized on the same secure platform.
Alf respects your expertise


regardless of the applicable law
Customized
No Code
Secured
Multilingual
Legal efficiency
Library of customizable templates, contracts library, smart documents validation...
Connected legal services
E-signature, Know Your Customer (KYC / KYB), registered letters...
Smart dossiers
Smart and dynamic questionnaires, documents generation, emails integration...
Collaborate
User groups, chatbot, multilingual...
Ergonomy
Customization, workflow builder, flexible login...
Shared know-how
Contextuals FAQs, help center...
Monitoring
Analytics, actionable dashboard...
Legal security
2FA, role based access control, secured archives...
Corporate basics tool box
Accounting center, autonomous invoice generation...