The benefits of automating your legal tasks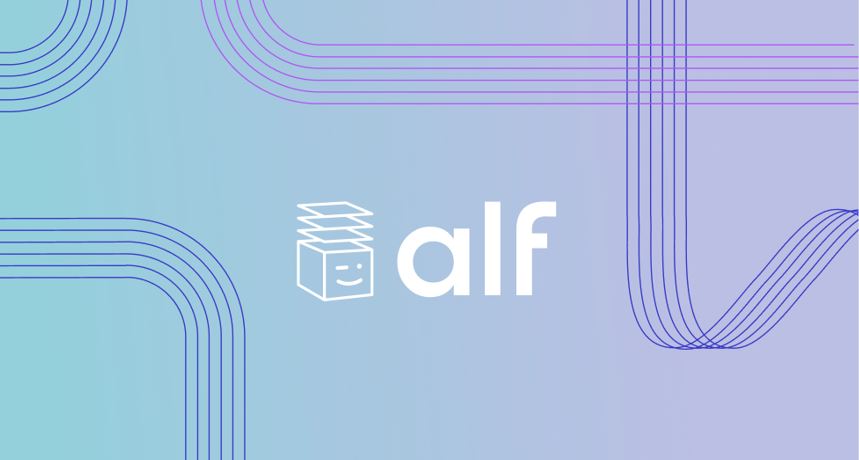 Legal automation refers to software that allows companies to streamline, automate and manage legal tasks. For example, it includes:
document automation
legal project management
document review and validation
Legal automation allows legal teams to:
streamline legal tasks
develop smarter, better processes
Legal automation is no longer a futuristic concept. According to a 2016 survey of lawyers and paralegals in the US, around 22% of lawyers' workloads and 35% of paralegals' workloads can be automated. On the one hand, this shows us that automation has a key role to play in the legal industry. Importantly, however, it also shows that almost no job can be fully automated.
Despite all the benefits that automation can deliver, we are still far from developing machines to replace lawyers. It is a common misconception that if a segment of a job can be automated, the rest will follow immediately. In fact, in almost all cases, some elements of a task are easy to automate and others are impossible. As a result, legal tasks will likely always require human capital.
That said, however, predicting how new technology will impact the law is challenging. Although we can be confident that automation will continue to transform legal services, exactly how these changes will play out remains to be seen. 
Importance of Legal Automation:
Legal departments, law firms, real estate agents, financial officers, etc. are constantly faced with the challenge to do more with less. Given that people are an expensive limited resource, doing more translates to leveraging process and technology. However, there is little to no support provided to legal from a priority or budgetary point of view when it comes to technology, and as a result, legal teams continue to work in very manual ways.
This results in legal counsel having to do tiresome work that is repetitive and low value, with the side effects of the legal department becoming a bottleneck for the business and a lack of visibility and inability to report on legal data and activity.
Whilst this reality is nothing new, contemporary changes in the industry have driven the attention to finally translate into action.
These driving factors include:
Year on year budget cuts or reduction of headcount
Corporate strategy for cost reduction and simplification
Increasing volume of legal work as businesses and regulatory environments become more complex
Legal departments wanting to move up from simply being a support function to becoming more of a strategic adviser to the business
So why are we talking about legal automation? Because to put it simply it can easily reduce the time the legal departments spend on menial tasks. They can then concentrate elsewhere and work on improving customer satisfaction.
Disciplines like legal operations (or 'Legal Ops') have emerged and are seeing legal departments run like a business and focus on optimising the delivery of legal services to their business clients – with legal automation being a key pillar to achieving this.
Legal automation is best deployed to automate all the low-value, low-risk legal work so that lawyers can focus on the high-value, high-risk work. The result is the creation of no-touch and low-touch legal activities which gives time back to legal teams and only involves them when necessary.
At Alf, we've come across 5 common use-cases for legal automation:
Intake and triage
Create a legal services request gateway that enables self-service and standardized, automated triage
Document execution workflow
Digitize and facilitate approvals for document execution, contract review, and delegation of authority (DoA)
Contract generation
Generate standard documents like NDAs, letters, T&Cs, and justification notes with signature workflow
Bulk contract generation
Create hundreds of renewal contracts in minutes, error-free, using automation
Legal advice automation & FAQ
Generate standard documents like NDAs, letters, T&Cs and justification notes with signature workflow
Advantages of Legal Automation
There is a reason why legal automation is a key pillar of any legal operations or legal transformation strategy. Whilst other legal technology may help lawyers organise and manage their work, legal automation uniquely shifts the type of work of legal departments to enable them to truly do more with less, whilst also creating visible and direct improvements to the delivery of legal services to their business clients.
Some benefits of legal automation include:
Giving time back to legal teams – refocus the legal team on high impact tasks by creating automation and self-service journeys for the low complexity tasks.
Faster turnaround for business clients – remove bottlenecks to progress deals faster by improving accessibility to services through self-service whilst shortening the queue for high importance legal requests.
Higher compliance – improve accuracy and adoption of proper practices and processes.
Standardisation – create operational excellence and consistency of service delivery.
Data capture – gain access and report on data that isn't captured in existing manual methods of working, such as email and phone calls.
The law is one of the longest established professions and often resistant to change, which is why the looming threat of automation making certain practices within the sector obsolete is no small concern. Some of the more forward-looking, and large, law firms have attempted to get ahead of this by investing in legal startups so that they have a stake in the disruption to come. Other just seem to be ignoring the issue – a study last year by PwC found that over one In five (21) of the top 100 UK law firms are not interested when it comes to using process automation technology.
For those unwilling to stick their heads in the sand, there are ways to overcome the objections which may be occurring within businesses and get ahead of the curve – and competition. Here are just a few myths which can be dispelled about modern legal automation processes:
MYTH 1: Improving your staff is a tough battle
Many law firms consider the burden of getting staff up to speed with new technology a daunting one. After all, people join the legal profession for different reasons than to become proficient in technology platforms. A study by Capgemini last year actually found that upskilling staff in AI and automation platforms is a consideration for just one in ten businesses. For some offerings in the market this is a key issue – they are not necessarily intuitive or easy for non-specialised employees to grasp. However, there are a new breed of systems available which take a more accessible, 'Apple' approach to automating company processes.
For example, Alf legal automation platform allows you to choose, create, and sell your own services online easily. The process feels intuitive, which increases the speed of uptake. When it comes down to it, many established approaches to automation are actually relatively simple, addressing only single issues in the larger scheme of business operations. This simplicity is often masked by the inaccessibility of the interface. But, as automation develops and evolves this is changing. Just as Apple didn't nail the user experience straight off the bat, so legal automation is learning as it develops.
MYTH 2: Human touch authentication required for our task
What could be more human than the law? It is often rooted in understanding the unique nuances of each individual clients' case, and therefore exceptionally complicated as no two sets of circumstances will be precisely the same. It's not, however, always the case. When it comes to lease agreements or the kind of repeat processes often given to paralegals, there are often the kinds of repeated and process-led actions which automation absolutely can help with. AI is making great inroads into checking contracts for GDPR compliance and even Brexit preparation.
Historically most automation applications have deployed for processes just like this – task based, repetitive and relatively straightforward. In these cases, solutions automate a single process (often very well) but in isolation. Now operations are attempting to connect these processes together, and are finding that these tasks may seem straightforward but are often nonlinear in practice. Humans are good at adapting to and managing complex tasks – when it comes to automating the complex this is often the stumbling block.
The more the technologies are developing, the deeper we will go into this problem. Autologin digital system is the system that does not suffer from past technological errors. It means no matter what type of complex data or workflow chart it is. Co-operative behavior will be maintained between humans and the database in any scenario. This basically means that human data is saved securely and can be reported whenever needed.
MYTH 3: Make the right investment at the right time
It's true, legaltech is seeing a lot of growth. It's natural for people to want to wait before picking a solution to avoid backing the wrong horse, which could prove costly. Some may also think they have already invested in matter management systems and that should be enough. The new breed of solutions don't necessarily close doors to companies when it comes to future tech integration though. ALX has a no-code approach and its drag and drop user interface can integrate with any database, or third party technology. Future proofing is baked into the DNA of the service and any new or alternative can be easily swapped in or out. This means that no user is tied in to backing one single type of tech as the sector continues to develop, but can instead start finding solutions and delivering cost- and productivity savings from the get-go.
Legal automation may seem a daunting prospect for those in a sector where technology isn't often applied. However, the benefits of lifting the process burden from partners, associates and paralegals alike are beginning to be recognised by legal businesses across the board. Cost efficiencies can be one of the clearest benefits, but they are not the only ones. One client of ours was able to save thousands of hours of valuable legal hours while improving SLAs and allowing staff to focus on other areas of their roles. It's high time that those who only see the hurdles to automation begin to recognise the benefits that they may be missing – to their staff, their clients and ultimately their own businesses.
Automation is reshaping many industries. Legal automation, which helps streamline legal tasks and provide for better processes, is already here. In-house lawyers and business stakeholders are increasingly aware of the benefits of automation for productivity. But, how do you actually make the leap into automation? Let's help you with find the right automation solution for your platform.
Need help in choosing the right legal automation platform?
Lawyer for 20 years with international law firms and worldwide companies (Canal+, PwC legal, Nomos, Amazon) I had experienced this observation from the inside: too much useful time wasted to regularly monitor on recurring tasks and time-consuming linked to files, with low added value.
It is to respond to this critical problem that Alf, the first platform for the automation of legal files, was designed and developed.
Customizable, collaborative and accessible in all languages, Alf is also part of a GreenTech approach that encourages responsible innovation by reducing your carbon emissions.

Sabine Zylberbogen
Registered lawyer and Founder
Read more