5 ways to enhance your productivity with legaltech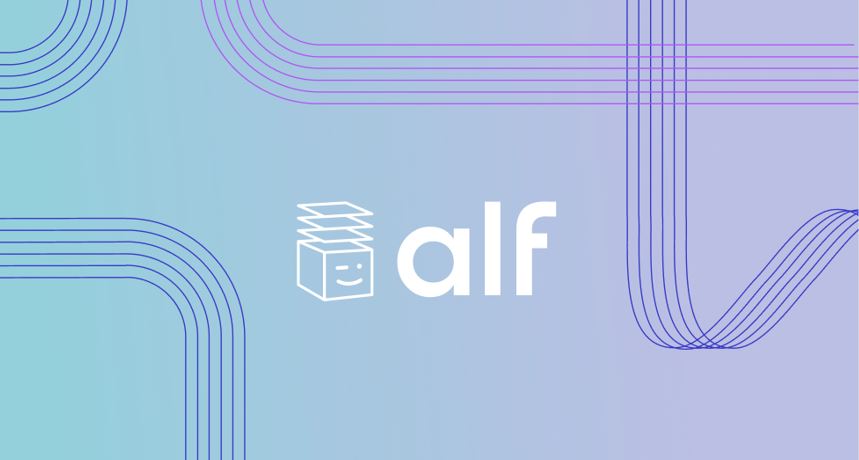 When you work for a legal firm, you are usually faced with a huge workload. You are often overwhelmed with files and time passing so quickly that you cannot do everything you have planned. Unless you work overtime…
It is of course possible to improve your productivity as an individual with rigour and methodology. But developing positive change for an entire law firm or department is a much more difficult challenge.
To achieve this, studies have shown the importance for a company to set and record objectives (Pritchard et al., 1988). This helps to focus on the essential elements and to implement corrective measures to achieve these objectives.
In addition, you will avoid any distractions that might take you away from your goal. This will not only improve your productivity, but also help you to optimise your expenses and budget.
If you think your company's organisation is effective, do not rest on your oars. You should look for opportunities to improve it continuously.
Indeed, the legal market is tough and competitive. Looking for opportunities to further optimise the organisation and productivity of your business will help you stay ahead of your industry and position you as a market visionary. Innovation can make the difference between real success and failure.
However, there is no one type of innovation that will make you successful in law firms where technology is at its peak.
To illustrate this, here are some figures from a study conducted by 56% of law firms with 500 lawyers or more are aware of the opportunities that new technologies represent for them. Conversely, only 21% of law firms with 100 or fewer lawyers are aware of these opportunities.
Advances in LegalTech can help you revolutionize your practice. Improving your productivity means more business for you and your firm, happier clients and greater profits.
Let's look at 5 ways to enhance your productivity with LegalTech:
1. Automation and machine learning
Many tasks done by humans are easy to do but very time consuming for a lawyer. While robots may replace automation and artificial intelligence (AI) in the future, both technologies still have major advantages in improving your productivity. Most firms find AI to be a valuable aid to them. For example, 56% of the law firm fairs at the New York Market School concluded that they were looking for employees skilled in new technologies and specifically in LegalTech.
For example, IBM's Watson is an excellent example of a virtuous application of artificial intelligence in the legal field. ROSS Intelligence uses Watson to allow users to ask simple questions in the legal field, Ross then reads these questions and answers them in a simplified way, relying on legislation, case law and other legal sources to provide a relevant answer. "The possibilities of technology are endless and enormous. It is the main driver of the legal industry revolution."
Thus, using a chatbot like Watson and combining it with an automation process like Alf can save time on :
– Time and expense tracking
– Client onboarding process
– Budgeting
– Invoice sending and processing
– Document review
2. Use your own database
Having figures is an important part of any good analysis. Without accurate measurements of the business, little (if any) analysis can be done.
Data is an important source for improving a company's baseline. Learning from past mistakes can save you from failure and lead you to success. The data can be of any type; it can be important data, billing structure, etc. The main thing is that this data does not remain unused. One report indicates that approximately 66% of law firms have implemented a data analytics system to increase their productivity.
Intuition and understanding have been the main way of proceeding in the legal field for many years.
In contrast, in the field of sport, a film like "Moneyball" shows the statistical and empirical vision implemented in the basebaIl.
The legal field must learn from this. Taking an empirical approach will make it more effective.
3. Cloud-based management systems
The days when lawyers worked exclusively on paper files are long gone. The Internet has fundamentally changed the structure of companies and the way we work, regardless of the field of activity.
The cloud is one of those applications that could never have existed without the internet. The legal management system has become very important thanks to software such as Alf or Clio that brings considerable advantages to all firms that use it. No matter how big or small.
However, it would be impossible to provide the relevant data for their use without the cloud.
Working with documents stored in the cloud makes it easier to share them and greatly simplifies working together on the same document, especially making changes in real time. It also eliminates any uncertainty about working on the correct version of a document.
4. Personal investment
There are times when we want to try to grow our law firm or our legal department. And usually the opportunities to do so are right in front of us without us realising it.
In principle, law firms start with their own technological set-up and a basic working environment.
Developing skills in innovation and technology learning can help you to better understand and identify these opportunities.
To do this, try to create a working environment where your employees can easily talk, share ideas, cooperate and, most importantly, work together.
Establishing such a friendly and caring working environment could also help you recruit future talent. Indeed, no doubt they will prefer a firm like yours rather than one with "old-fashioned" practices.
5. Tracking of productivity metrics = Tracking of expenditure metrics
"If you want your success to continue and if you want to increase your productivity rate, it is vital to adopt a perfect approach to tracking your metrics" (Hauser, 1998). Tracking your data rigorously will help you to continuously optimise your structure and measure the progress you are making, which can be very motivating. Get into the habit of making notes at the end of your day, including both positive and negative aspects. This can guide you to improve your productivity and avoid losing time.
Your expenses can become uncertain if they are not tracked. Many law firms and legal departments only analyse the various successes and failures they have had when they are no longer in business. But by then it is too late to take corrective action.
If you have an in-house accountant or financial expert, you should contact them for advice on your financial situation. If none of them are in touch with you, search the Internet for multiple technologies to track and report your data on an ongoing basis.
Conclusion
The 5 points mentioned above will help you to succeed, but it is not yet certain.
To make your law firm or department successful and prosperous, consider new technologies in LegalTech.
The automation of legal tasks, for example, saves time and helps people to perform tasks that were difficult and time-consuming to do manually. The cloud-based platform certainly has considerable advantages. Learning from your past data can certainly help you achieve the success you hope for in the future. Employees will also be happy to see the increase in your productivity rate and reduce the most tedious tasks for them, which will also help you improve the overall quality of your business experience.
Time moves on, and that's why it's best to embrace technology before it's too late to move forward. The tools and applications provided by these technologies will certainly help you work more productively while requiring less work.
Read more :
LegalTech at the heart of the digitization of legal professions