What is the 'enhanced contract' and why?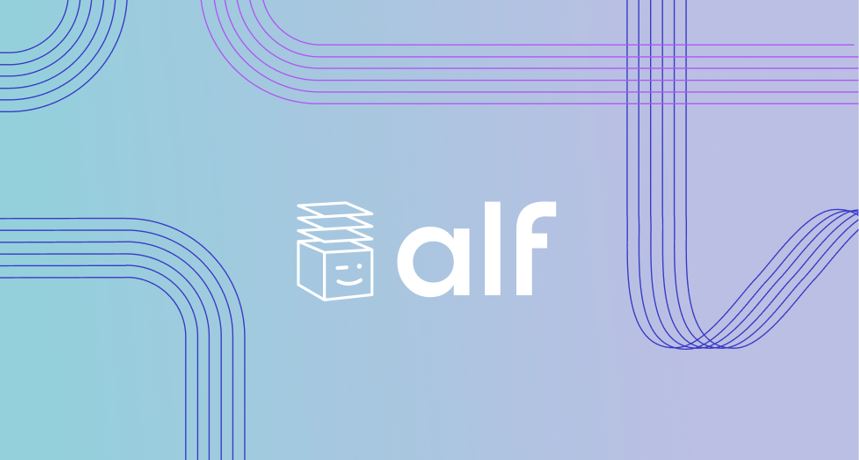 In this article, Alf's experts offer an overview of the benefits of new technologies to 'augment' your contracts and make them easier to enforce. Whether you are a legal professional or a company manager, if you want to boost your business, we invite you to take a close look at what these new tools can do for you.
Concluded between two or more parties to bind them by obligations and commitments, the contract is a legal document invested with a certain sacredness. Until very recently, it was a paper document produced in duplicate, printed and signed by hand by the contracting parties, who could even travel to sign it to formalise the agreement.
However, with the advent of new technologies applied to service activities over the last two decades and, more recently, the development of legaltech, the traditional paper contract and face-to-face signing sessions in nice meeting rooms no longer make much sense – at least for smaller contracts.
Legal departments, accountancy firms, notary's offices and company managers are now offering their clients new types of contracts, signed online, automatically completed from a database updated in real time, commented on and followed up online and shared with the relevant contacts without having to send a single email.
We are talking about a new era, that of 'enhanced contracts'…
How do these enhanced contracts work? What are their benefits and how can they make your business more efficient?
Reliability, speed, economy: the advantages of dematerialisation
Since March 2000, the law has provided that the electronic signature has the same legal value as the handwritten signature. This is true provided that the process used to identify the signatory is reliable and guarantees the link with the act concerned. The electronic signature is thus based on an electronic contract which allows the integrity of the document and its signature to be verified.
Confidentiality agreements, estimates, contracts, agreements, invoices: opting for the electronic signature means saving various costs (travel, printing, mail, etc.) and secondly gaining in speed since the contract can be signed from any location and in a few clicks.
The electronic signature meets the current challenges of mobility and environmental protection in an international context.
The efficiency of the electronic signature over the handwritten signature
The electronic signature has many advantages. In fact, it is considered by some to be superior to the handwritten signature insofar as it is based on a secure computer protocol at a single point in time. Consequently, the electronic signature is unalterable, forgery-proof and non-reusable.
On the signatory side, several options can be proposed to authenticate his identity, which brings a certain flexibility to the process.
Electronic signatures are not only applicable to administrative and legal documents. It can be used to secure email exchanges, pay invoices, access sites, respond to calls for tender, etc.
As proof of the effectiveness of these enhanced contracts, most of today's key players, whether in the insurance, banking or training sectors, systematically offer their customers the option of signing their documents electronically. And many start-ups use services that offer electronic signatures. For their part, legaltechs are now including these tools as APIs in their platforms to facilitate direct access.
Other services?
If it has become indispensable, the electronic signature has inspired many other useful services around the conclusion and generation of a contract, not forgetting its execution.
Indeed, a contract is a project in itself, it is necessary to identify the parties, the right signatories, to determine the elements of the contract, its drafting is often the subject of bitter exchanges between the interlocutors and finally, its execution requires attention, exchanges, clarifications, these agreements to temper certain provisions or adjustments, and finally, it ends.
All these steps are now closely examined by all legaltech entrepreneurs in order to simplify these processes and thus facilitate the follow-up work that it requires.
At Alf we carefully select the tools our clients need to facilitate their workflows, we connect public databases for easier and quicker verification of a company's official information for example, we add a real time check of the BODACC to ensure that the co-contractor is not already in judicial liquidation, We also integrate business tools such as access on the same interface to an electronic signature tool (Docusign for example), an online payment system (Stripe) or access to document storage in an electronic safe (CDC) or to share documents and instructions with your contacts as the 'life of the contract' progresses etc. Finally, it is stored securely and you will never have to rename it again, as you benefit from a personalised naming policy applied to all your documents?
The new uses of enhanced contracts and the prospects of blockchain
The new enhanced contracts offer very interesting enhanced uses for legal professionals. For example, you can receive automatic alerts for clients who have not signed the expected documents on time. Or you can choose to automate the workflows for sending documents to be signed for a more complex contractual procedure, "cascading". The proposed solutions are connected and therefore integrate with the tools you already have, whether they are cloud or commercial CRM. This gives you an overview and automates your processes.
Thanks to APIs (Application Programming Interfaces), it is possible to build tailor-made enhanced contracts by integrating a signature module into the documents. For the real estate sector, these solutions are particularly interesting. And the future, without doubt, of some legaltech lies in the use of blockchain. This decentralised technology makes it possible to authenticate each document and keep track of all transactions without going through a third party. See you in a year or two to assess the progress made in this area.
In conclusion, today, paper documents signed in the presence of the parties involved are only used in very specific cases, often relating to notarial acts. The electronic signature, reliable and unforgeable, allows you to save money, to act more serenely, and to conclude your agreement without constraints of time or place. Do not hesitate to adopt it, and to examine more closely the possible advantages of these enhanced contracts for your activity, for example through the creation of tailor-made signature modules to be added to your document templates, or the automation of your internal workflows.
For our part, Alf integrates reference functionalities and business tools to enable you to sign and monitor your documents and contracts in a single interface. You can create your enhanced contracts on Alf and connect all the useful tools like legos, according to your needs and in full respect of your know-how. We have entered the era of augmented legal relationships, discover us!
Lawyer for 20 years with international law firms and worldwide companies (Canal+, PwC legal, Nomos, Amazon) I had experienced this observation from the inside: too much useful time wasted to regularly monitor on recurring tasks and time-consuming linked to files, with low added value.
It is to respond to this critical problem that Alf, the first platform for the automation of legal files, was designed and developed.
Customizable, collaborative and accessible in all languages, Alf is also part of a GreenTech approach that encourages responsible innovation by reducing your carbon emissions.

Sabine Zylberbogen
Registered lawyer and Founder