Legaltech market : Understanding the global evolution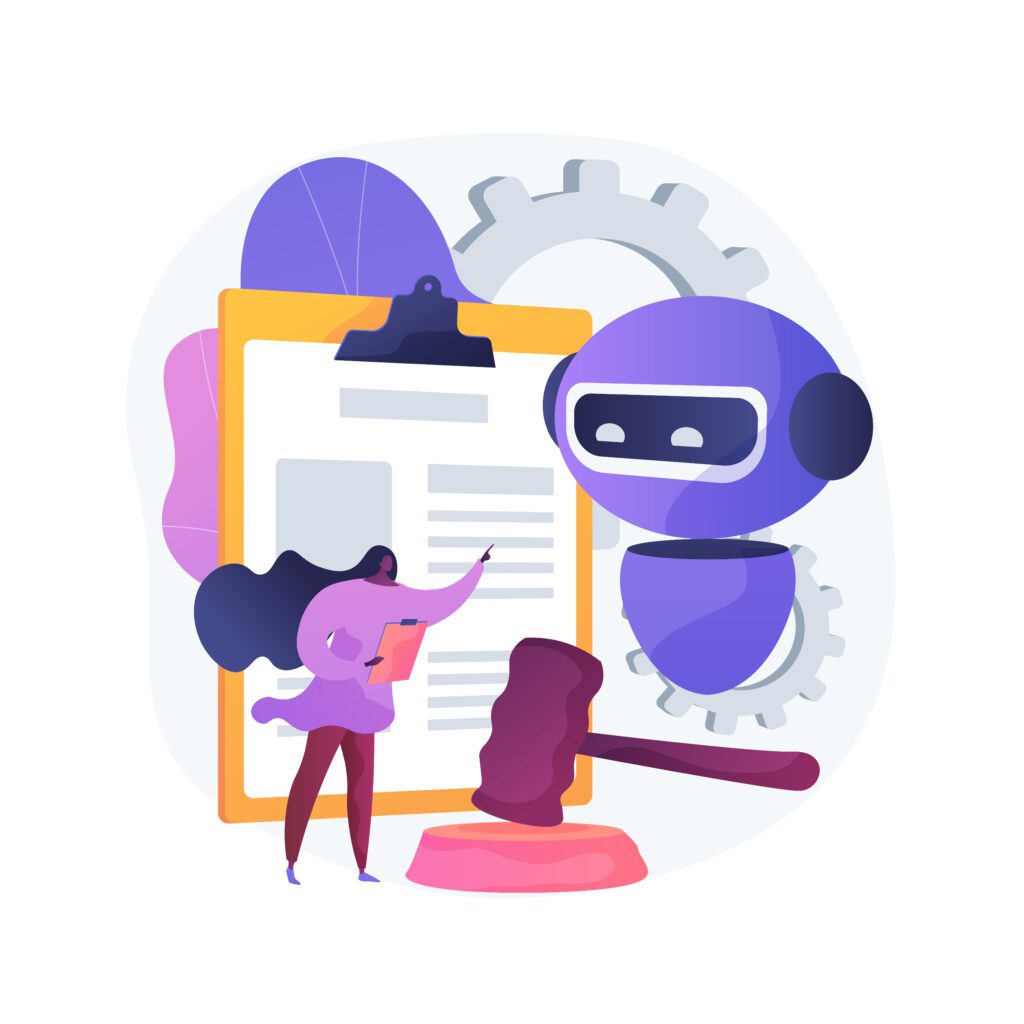 The global state of play and future prospects of a booming sector.
The first LegalTechs emerged in the United States in 2000 in response to the challenges faced by the legal industry during the financial crisis. They first emerged as a solution to the increasing burdens imposed by regulation and the need to reduce litigation costs. The sector then expanded rapidly to simplify and streamline the practice of law for its various stakeholders and to simplify the procurement and management of legal services for clients by reducing the need to consult a lawyer or the legal profession.
Today, it encompasses a set of technologies and software aimed at automating and streamlining legal activities for lawyers and legal departments. It can consist of, but is not limited to, document proofreading, legal process improvement, auditing procedures and information storage/sharing… The opportunities are dizzying.
What are the perspectives of the actors who drive an innovative legal sphere? What are the possible obstacles or challenges specific to this sector? With twenty years of experience, we wanted to understand this market and its underlying dynamics.
I – Uneven growth worldwide
The weight of regulatory pressure
At first glance, it can be seen that the LegalTech market appears very uneven at the global level. The main reason is that it is intrinsically linked to each regulatory framework. One example is the very limited growth of LegalTech in Germany. They are not well perceived and have yet to demonstrate that the legal profession has to evolve and that it is not just the uberisation of law. For example, there are no LegalTech incubators and neither the national nor the regional bar associations support this sector. LegalTechs have to work hard to create their place and prove their worth. They are mainly linked to the development of artificial intelligence, automation by cloud software (smashdocs, lawlift, leverton) and digital legal assistance (flightright).
Responding to the challenges of data
Cybersecurity is a globally complex market as data has become increasingly unwieldy to manage. The major challenge of data is the security and inviolability of stored data. Many companies in the United States have taken up this challenge. A tidal wave has arisen concerning data! Google announced on 14 February 2022 that within two years its Android phones and tablets would limit the sharing of personal data collected by applications. This followed Apple's announcement that it would require application publishers to obtain users' permission to track their browsing from site to site and collect their data. It was a resounding failure.
By reducing the transmission of this data to third parties, advertisers or between the applications themselves, Google is seeking to promote a subtle new balance between privacy, advertising and free access.
Pioneers in this field, American LegalTech is now positioning itself on a mature market that is learning from the past. It is a matter of taking back control of data to master and control this wealth of information and possibly implement a predictive strategy that would add processes, currently perceived as lame. Think of Amazon and the claims of illegal transfers of personal data that it is subject to.
In response to this tidal wave, various software interoperability solutions allow for a dialogue between the various technologies. Europe is also positioning itself on this control of data through open source, which makes it possible to get rid of this dependence on GAFA by adopting the General Data Protection Regulation (GDPR). This text has also been an opportunity for LegalTech players in France to broaden their offer and to propose compliance software. It is this slow but sure trend in European law that will create new opportunities in the European LegalTech market.
II – Market maturity and accepted threats
Artificial Intelligence (AI) and job decline
Factually, the benefits provided by artificial intelligence in this area directly threaten the jobs of legal professionals. A study by the legal consultancy Jomati Consultant entitled: "Civilisation 2030: the near future of legal firms" highlighted that by 2030, artificial intelligence processors will replace lawyers. While the "death of the junior lawyer" predicted in the study remains circumstantial, some countries have realised that there is an opportunity. The market for process automation and simplification of recurring tasks appears more than promising in China, since this country has mainly seized on artificial intelligence, the digitalisation of processes and the promise of greater efficiency are the levers for penetrating the Chinese market.
The Beijing Internet Court therefore operates an online litigation service centre that relies on the services of a virtual judge created with AI and based on intelligent sound and image synthesis technologies. It assists court judges in performing basic repetitive tasks, including the reception of disputes, and can also offer users advice on disputes in real time. This development of AI benefits all legal professions. Above all, it tends to democratise the use of litigation in a communist country that did not accept it and to familiarise users with the aim of speeding up the processing of legal cases. LegalTech is therefore seen in China as a tool to facilitate the control of the population. Thus, Chinese LegalTechs essentially consist of litigation case management (Wusong), interactive expertise (FaXiaTao), litigation analysis (LegalMiner), document management (JianFabang), and the robotisation of the lawyer (ai.law).
The opportunity of task automation
Professionals often struggle to understand the value of automating some of their tasks. They see it as a threat and not as a necessary change to accompany the evolution of their profession. Some countries have understood this. For example, LegalTech has been integrated into the economic development programme of the digital economy of Russia. The government officially supports innovations in this field and illustrates this by opening access to the data it holds.
III – Future prospects
The health crisis as a confidence accelerator
By accelerating the digitalisation of companies, the health crisis has brought confidence in the dematerialisation of legal services. The UK LegalTech market has been booming in this sense! A Lawtech UK report had already revealed in 2019 that UK legal startups are currently growing at a rate of 101%, outpacing fintech, climate technology and health technology. This leads us to a triple bottom line:
Institutions are working to modernise justice
The country is very advanced on the issue of technology and legal, professionals are seeking solutions to automate their processes
A democratisation of access to law.
The post-pandemic recovery is therefore accompanied by an increase in innovation and consumer activity. Lawyers, business leaders and consumers are increasingly attracted by the interest in the speed of transactions offered by automation. Some examples of this are LegalTechs such as :
Légl, a SaaS platform that provides the necessary tools for successful digital development. Digital client onboarding, payment option proposals: the software supports law firms by modernising manual processes.
StructurFlow and LegalTech Saas, platforms that help lawyers and clients quickly and easily visualise complex legal structures and transactions.
LawAdvisor, a platform that connects clients with specialist lawyers. It truly offers the opportunity to build an online practice and reach new clients in a technology-driven world.
The potential of contract management as an agile solution
The French potential in LegalTech in France today is mainly illustrated in solutions concerning contract management. This is software for the automation and management of complex contracts. It responds doubly to the increasing complexity of contracts (volume, duration and number of signatories) and to a growing expectation of customers regarding the transparency of digital products. Customers now want interoperable solutions in agile mode, adapted to their structure and respectful of their data.
Belgium is experiencing the same dynamism of the LegalTech market. Moreover, it should be noted that both countries have the same civil law system, unlike the common law countries. It is this identity of system that leads to a similar approach, mainly focused on legal research and knowledge management through platforms, lawyer networks and legal applications.
While digital transformation must always be aimed at a reality on the ground, it remains fundamentally linked to each legal system. LegalTechs find themselves differently challenged between supporting their state, lifting regulatory barriers and apprehending a new legal ecosystem that is needed. If public authorities and LegalTech players are struggling to find a constructive dialogue, it is because the former have difficulty in understanding the functioning, specificities and sprawling prospects that the latter offer.
Read more :
What are the major trends to follow in the legaltech market in 2022