Why are we talking about a smart dossier with Alf?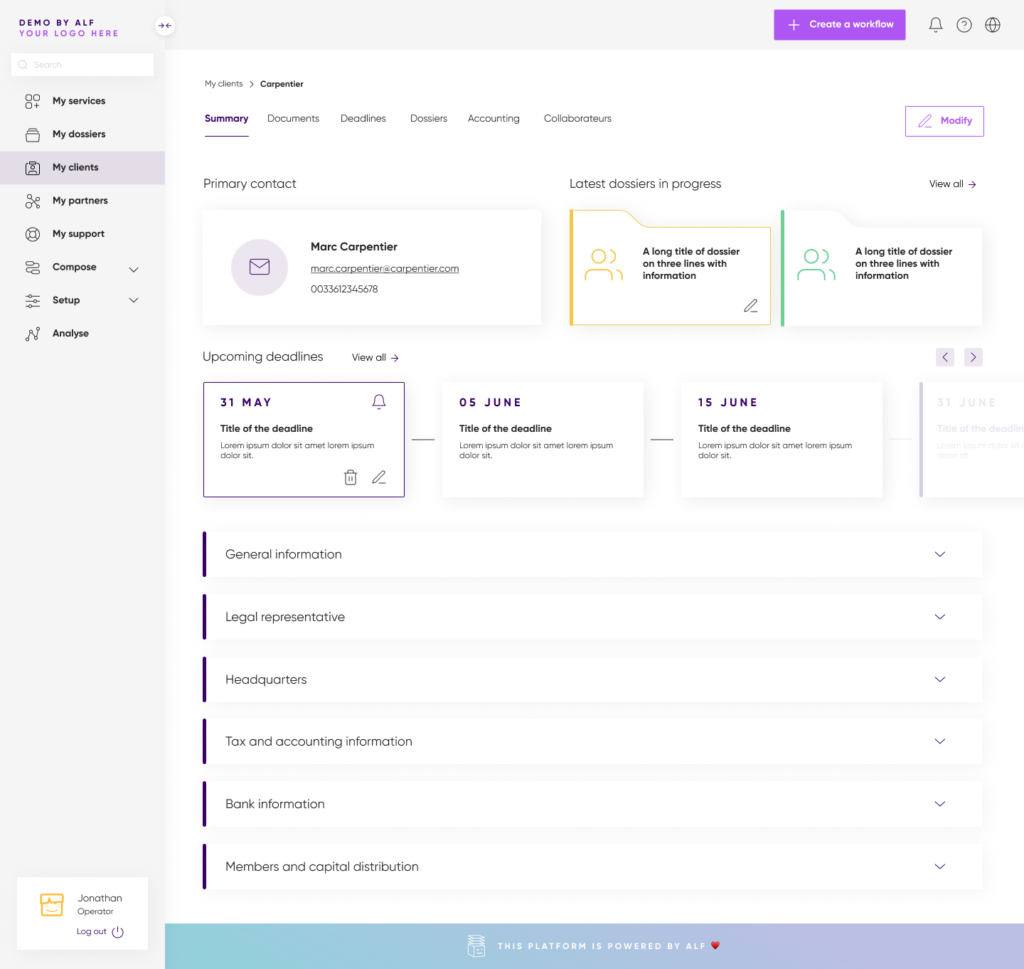 A smart dossier is a workflow that adapts to your client's needs. To do this, you need to configure it upfront and add specific conditions that will be checked and validated automatically in order to proceed to the next step.
You can handle situations where a customer already has certain documents or has completed a portion of the process externally by using the smart folder, which enables you to bypass certain workflow phases and save time and money. When creating a workflow, the specific conditions that describe these cases can be specified, or you can simply add conditions to an existing workflow to improve it.
Alf customize your workflows and tracking of your dossiers with your expertise and work habits.
Lawyer for 20 years with international law firms and worldwide companies (Canal+, PwC legal, Nomos, Amazon) I had experienced this observation from the inside: too much useful time wasted to regularly monitor on recurring tasks and time-consuming linked to files, with low added value.
It is to respond to this critical problem that Alf, the first platform for the automation of legal files, was designed and developed.
Customizable, collaborative and accessible in all languages, Alf is also part of a GreenTech approach that encourages responsible innovation by reducing your carbon emissions.

Sabine Zylberbogen
Registered lawyer and Founder
Read more: