Can I generate documents automatically with Alf?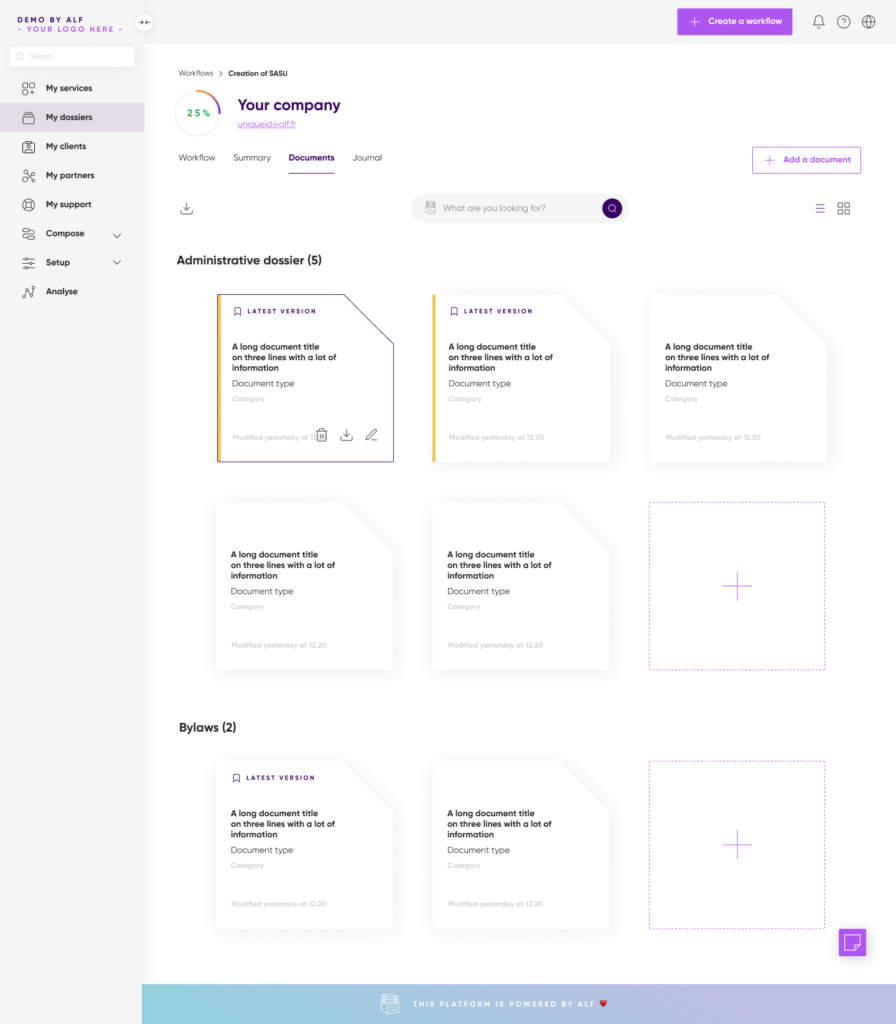 Alf allows you to generate your own document templates in the image of your brand and your know-how.
The first step is to create a document template. Next, write a questionnaire with all the questions and requirements needed to generate this document. In the workflow, make sure to ask these questions first and then generate the document by adding the requirements for this document.
The document will be generated automatically once the necessary information is filled in and the requirements are met.
During the construction of the questionnaires, the information to be filled in and the conditions required for the validation of the document are to be specified by the client. The client can choose which conditions to meet in order to proceed to the next step.
Lawyer for 20 years with international law firms and worldwide companies (Canal+, PwC legal, Nomos, Amazon) I had experienced this observation from the inside: too much useful time wasted to regularly monitor on recurring tasks and time-consuming linked to files, with low added value.
It is to respond to this critical problem that Alf, the first platform for the automation of legal files, was designed and developed.
Customizable, collaborative and accessible in all languages, Alf is also part of a GreenTech approach that encourages responsible innovation by reducing your carbon emissions.

Sabine Zylberbogen
Registered lawyer and Founder
Read more: