Is the Alf platform customizable?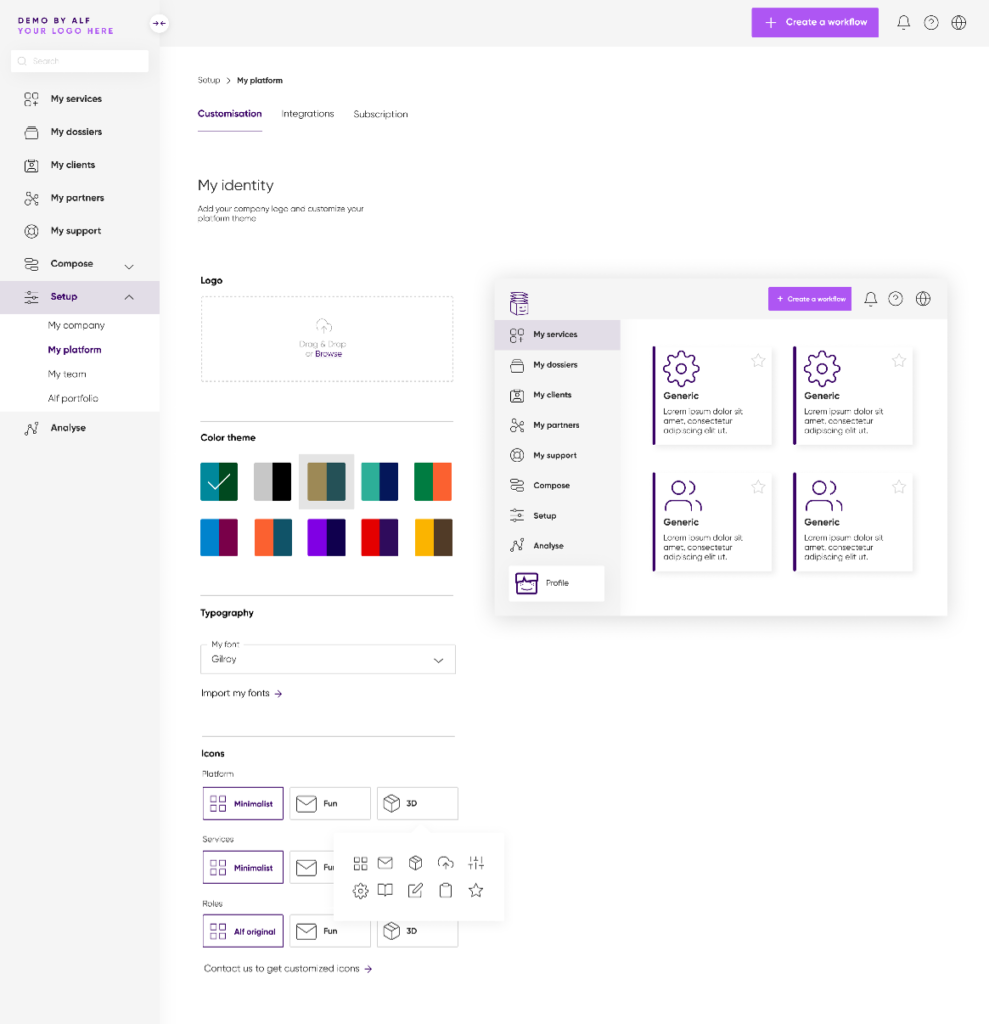 The customization of the platform begins with the creation of the url of your platform. You can opt for a white label platform with a personalized url (your domain name) or a grey label platform where the name of alf will appear in the structure of the url (Alf's domain name: your brand name + thisisalf.com)
Your platform is customizable and configurable according to your identity and know-how.
You can choose:
Your URL (if white label)
Your logo
Your welcome message that appears at the first connection
Your colors and fonts
Your icon library
Your online services (names, order, service categories…)
Your workflow steps
A la carte functionalities
Email templates, content and labels
Renaming rules for your documents
The follow-up dashboard
And many more…
To have a demo of the platform, you can directly make an appointment with a LegalTech expert.
Lawyer for 20 years with international law firms and worldwide companies (Canal+, PwC legal, Nomos, Amazon) I had experienced this observation from the inside: too much useful time wasted to regularly monitor on recurring tasks and time-consuming linked to files, with low added value.
It is to respond to this critical problem that Alf, the first platform for the automation of legal files, was designed and developed.
Customizable, collaborative and accessible in all languages, Alf is also part of a GreenTech approach that encourages responsible innovation by reducing your carbon emissions.

Sabine Zylberbogen
Registered lawyer and Founder
Read more: