Alf's features in details
How to get the most out of alf's services?
Do you want to set up your own business and are you overwhelmed by the time-consuming legal paperwork? At Alf, we are dedicated to reducing paperwork, increasing your productivity and reducing your costs. With predefined workflows and automatic document creation, Alf is the legal technology platform you've been looking for.
Increase your productivity and reduce your costs now!
Alf offers 12 features as part of its platform that allow you to compose, manage and customise your workflows without any coding. These 12 features, called "tasks", are listed and their functionality explained to help you get the most out of alf.

1. Compose a questionnaire: Need to collect information from your users repeatedly? Build your questions in an intelligent form and share them. You can get the precise answer you need by choosing from several types of questions (descriptive, multiple choice, conditional, document download, etc.). You can configure the questions in the language of your choice or in several languages depending on your clientele.

2. Generate documents: Automatically create documents in customised templates tailored to your needs from the data collected through the questionnaires. You can select any number of documents to be generated at a given stage according to your needs. Examples include: Criminal Statement, Company Articles of Association, Employment Contract, Bank Blocking Account Application Letter, Lease Agreement and many more.

3. Invite and share: Collaborate with your internal partners or share the ongoing process with external partners (accountants, bank, court, etc.) at any time by e-mail. If you are setting up a company, you can invite the bank of your choice and share the process with them on the platform to facilitate the exchange of information and necessary documents. Later, you can share the same process with an accountant to make invoices and manage your tax payments. Another use case is during the employment contract, you can invite a new employee to fill in the necessary details in the process to avoid misunderstandings and save time while eliminating several exchanges.
4. Make a payment: Set a price for each of your services and decide at which stage of the process your users pay you. We have worked with a third party provider to set up and ensure a secure transaction. We use Stripe for an integrated payment stage to improve the UX and allow users to stay in the same environment to complete the transaction.
5. Notify the user: Keep your users engaged and up to date with the process by setting up notifications on the platform as needed. Configure notification messages in as many languages as needed based on your customer base
6. Open documents: Open generated/downloaded documents without leaving the platform. This allows users to stay on the platform and instantly check the documents in the package, saving considerable time.
7. Publish a legal notice: Need to create an automatic legal notice with the court as part of your process? Connect directly to the government API via the platform and generate a preview of the announcement for your review, then generate a quote, approve and validate the legal publication request. All this is done seamlessly via alf!

8. Review documents: Tracking changes to documents is a meticulous task. Make sure your users have reviewed recent changes against their data by highlighting the respective fields and setting a validation step if necessary.
9. Send an email: Stay in touch with your customers and partners throughout the process by writing contextual emails beforehand to ensure a better customer experience. Here is an example of our email template that can be configured in multiple languages and deployed via "SendGrid" based on your customer base to ensure that no data is lost in translation.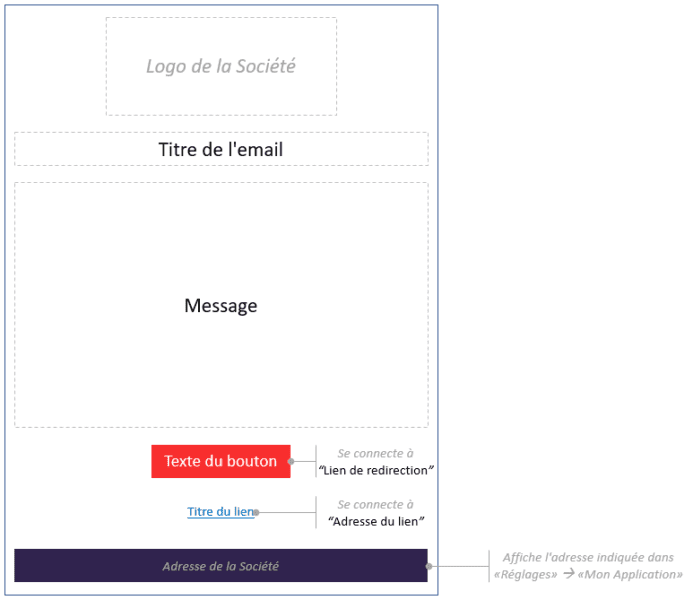 10. Sign documents: Log in via our third party provider to set up digital signature of generated documents and ensure the right person signs the documents by setting up an additional authentication step with the signer. We have partnered with DocuSign to enable the signing of all required documents via our platform. You can choose the required signatory and attach the necessary generated or uploaded documents depending on the process.
11. Enrolment / Registration: Know who is accessing your platform and workflows by implementing an authentication step in your process to ensure compliance with GDPR regulations.
12. Synchronise entities: The possibilities are endless with alf's productivity platform for paperwork management. Create and synchronise a common hub for each company and person so that all information is stored on your platform and they don't have to provide it again the next time you provide your services. This adds great value and personalises your loyal customer base by allowing you to centralise all your customer information on the platform. We can also import your existing customers from an external database.

So with alf and its 12 features, you can increase productivity by up to 70% with greater team efficiency and you can also reduce your cost per document written by up to 60%. Simplify your workflows and save time and money by using alf.
Read more :